undefined
If You Think This Is Your

'Normal' Run of The Mill Agency Offer

Like You've Seen A Thousand Times -

Think Again.



I know you want to get access to ADA Comply and ADA Comply Pro (if you picked up that upgrade. If you didn't, you need to. It's that important.).

However, how would you like the ability to unlock a brand new income stream by helping other website owners and businesses protect themselves as well?

It's the same method that my good friend has used to put a full year's worth of salary in his bank account in only 7 weeks.

And now, that same earning power is being made available to you today!

Normal Price: $997
Today Only: Low One Time Fee
This Isn't Your Normal Agency Stuff.




This Has REAL True Earning Power!
He Made A Full Year's Salary In Only 7 Weeks. No Joke.

​Earlier, I told you about my good friend Vaughn that saw the need to help businesses protect themselves with the ADA compliance issues.

So he got to work and did a ton of research on the issue. Discovering the potential pitfalls and repercussions, he knew that he not only had to help business owners protect themselves, but he also saw a major opportunity for profit.

It was the perfect win/win scenario.

So he got to work. Developing what's now known as ADA Comply and ADA Comply Pro.​


The end result? He generated $50,000 in only 7 weeks helping business owners get their sites ADA compliant.

That's a full year's salary for some people. But when business owners see the downside of not being ADA compliant, they're all too happy to pay for this service.
With The Rise of ADA Compliance Lawsuits,
This Is The PERFECT Opportunity.

ADA Compliant lawsuits took a serious rise in 2018. This year in 2019, there have been over 10,000 lawsuits with an average of $50,000 in penalties.

And in 2020 and beyond? That number only stands to go up even more.

So you could say that the timing is perfect to help business owners with their websites.

This isn't like some of the other 'agency' stuff that you see that sells SEO, websites, reputation management, and other common services that are a dime a dozen when it comes to local marketing.

With The ADA Comply Agency Edition, you'll have a true solution that offers real value and that every single business and website owner desperately needs and wants!

Here's What's Included With Your ADA Comply Agency Upgrade Today:

Everything you'll need to succeed with offering ADA Comply to businesses is all included in this special package.
Just take a look at everything here that you'll receive:

Your Agency Customized Reports
(your branding and call to action)
3 Team Member Access for
collaboration
(your VA does the work)
Done For You prospecting kit
(proposals, ads, graphics, and more!
Done For You Agency Website
---
The Done For You ADA Compliance
Agency Kit comes with:

DFY Ready-Made Agency Website (worth $497)
You'll be bagging clients in no time with your professionally designed agency websites. Your website is already filled with all the content you need, specifically designed to turn leads into clients. Just make a few edits, upload, and you'll be ready to start signing up clients immediately!
DFY Proposals - Powerpoint & Word (worth $497)
​Presentation matters in a consulting business. Just present our persuasive powerpoint presentation to your prospect, and watch them BEG you to take their money.

This proposal is loaded with professionally designed graphics and statistics specifically crafted to convince your prospect why they need to be ADA Compliant and why they should choose you to do it for them RIGHT NOW!

2 out of every 5 prospect that sees this presentation writes us a check.

DFY Print-ready commercial Graphics templates (worth $497)
We have created a set of fully editable graphics templates for you to get your name out there as professionally as possible. Gorgeous and high-quality designs in which our personal graphic designers have created for you. In a few clicks, you can edit these to your own heart's desire so you'll never need to hire an expensive designer again.
DFY Highly optimized cold call Email Sequence (worth $497)
We are giving you a professionally written ready-to-mail email sequence for each agency. All you need to do is simply copy and paste this created-to-convert email sequence into your favorite autoresponder service provider and it'll help convert any 'on the fence' leads or cold leads into paying clients.
DFY High Converting Telemarketing scripts (worth $497)
We are also giving you 'designed to hypnotize', complete telemarketing scripts - specifically designed for three different sales scenarios both in person and over the phone.

Use these step-by-step scripts in either scenario to ensure your prospects only say YES to your services And pay you MORE for your professional services. These will effectively warm up your prospects for your services for a final discussion about pricing and method of delivery and convince them to hand over their money.
DFY Facebook ads creative (worth $497)
You don't like talking to people, knocking on doors or making phone calls right?

Well, not to worry. With this set of ads, the process makes the clients come to you. You can run Facebook ads targeted at other businesses and get clients that will pay you to make their website ADA Compliant.

These are already done and ready to go so you get clients. All you have to do is copy and paste.
DFY legal contract (worth $297)
Personally, I find it necessary to have something written about the terms and requirements of each project that I accept. With a written document (even if it is an e-mail), the client and you both have something that can be referred back to if there is a question about the work or payment.

By having this document, you won't have to wonder what to write. You will a DFY contract template that you can customize and use for your projects for legal purposes
---
Wow! That's A Value of $3,279.00 In Done For You Materials!
Normal Price: $997
Today Only: $67 One Time Fee
HURRY! Special Launch Offer Ending Soon...
Here's How The ADA Comply Agency Edition Works:
When you sign up today, your account will be automatically upgraded to The ADA Comply Agency Edition. There's nothing extra for you to do.

Once that happens, you'll instantly have access to download the done for you materials... PLUS the ability to create access for any of your tam members (or VAs). You'll be able to assign websites to those team members and they will only be able to access the websites you assign them.

They won't have access to any of the other areas of ADA Comply. So you control what they see and what they don't see.

​Take A Look At What These Current Users Are Saying About ADA Comply!

Another practical product from you guys... So I partnered with a facebook friend who is a lawyer. We already have over 11 clients booked this week. 1 has paid ($5,000), others will be paying before the month ends. From the look of things, we should hit $100k before the year ends. This definitely worth every dime we paid.
---
I shared the powerpoint proposal you provided with the owner of a local restaurant in New York. He was stoked. We fixed a skype call for next week so we can conslude on the fees. Will share the feedback and screenshot when we conclude. He went home to google ADA compliance and he got scared. Haha... feeling guilty, but I the law is the law.
---
I have been a freelancer and local marketing consultant for 1 year. I made more in 1 week from ADA compliance service than I have made in 12 months. Finally seeen a service I can sell. Am tired of web design, seo and bot services which are already over crowded with service providers who are willingly to 'work for food'.
---
Hear

What Mario's Customers
Have To Say About His Products;

​Even If You Only Do Half As Well As Vaughn Did, The Investment Today Is Still Worth It.

Look, this service is hot right now and it's only going to be in demand more as the years go by.

But by getting in on the rising tide of ADA compliance servicing, you'll be able to make the lion's share of profits.

Especially since this isn't saturated as of yet.

Plus, even if you only did half of what my good friend Vaughn did in a few months, that's still $25,000.

With an extra $25,000 you could:

And The ADA Comply Agency Edition is the perfect vehicle to make that happen regardless of what your desires are.

LAUNCH SPECIAL DEAL: FAST ACTION BONUS AVAILABLE ONLY DURING THIS LAUNCH PERIOD!

WP IG Story Display Box


This is a simple but yet a very cool wordpress plugin for automatically displaying Instagram stories on your websites or blog. Imagine how captivating to have all your stories displayed on your website i.e gives you more views and engagement on your website… Simply buy storie via my link to claim this tool!

WP Facebook Quiz Creator License: Master Resell Rights

With WP FaceBook Quiz Creator, you can easily create fun, entertaining FaceBook quizzes with just a few clicks of your mouse.
By using this useful and effective plugin, you're giving your visitors the chance to challenge themselves by solving quizzes that will keep them entertained (so this way they will spend more time in your site.)
You can also use it to grow your traffic using a series of trivia quizzes with topics related to your business/website.
WP Notification Bar License: Master Resell Rights
​

WP Notification Bar is a WordPress plugin that enables you to create, design and display a notification bar on your site.
Unlike any ordinary notification bar, the plugin offers a wide range of contents that you can display as well as the flexibility to design the elements according to your preferences.
Furthermore, the notification bar generated along with the contents are designed to be responsive so that it is readily available to all users on any device.
​.

Yes, You're Still Protected By My No-Risk Guarantee.
Just to be clear, I'll still honor my guarantee 14 days from your purchase. If you for any reason don't feel that ADA Comply Agency Edition lives up the promises I say or something is missing, just email me for a refund and I'll get you all taken care of.

You Could Literally Make Some Serious Cash In The Next 7 Days.
The great thing about investing in The ADA Comply Agency Edition is that it doesn't take much to get started. By taking action, you could start putting the word out today and start generating new clients in as little as 7 days, or sooner!

Wouldn't it great to put an extra few thousand dollars in your pocket in a week by just adding one single line of code to your client's websites?

That's the power of the ADA Comply Agency Edition!
As I mentioned earlier, all you need to do is click the button below and your account will be automatically upgraded inside the ADA Comply member's area.

There are no extra hoops for you to jump through or any special instructions to follow. I've made the upgrade process as seamless as possible so you can get started immediately.

The only thing left for you to do is to take action and get access.

So use the button below to get access now and I'll get this added to your account right away!

Normal Price: $997
Today Only: Low One Time Fee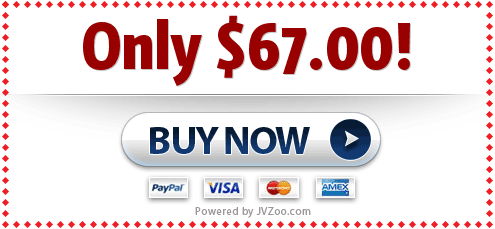 Copyright 2020 - ADA Comply- All Rights Reserved